Welcome to the City of Momence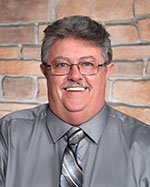 Mayor Chuck Steele and the City Council would like to welcome you to the City of Momence. Located in eastern Kankakee County, Illinois, and approximately 50 miles south of Chicago, Momence is a quiet, friendly community of 3300 residents, nestled along the Kankakee River. Historic Dixie Highway (Illinois Route 1) is the main north-south thoroughfare through the city. The City was established in 1834, and over the years, many organizations and individuals have worked to maintain its historic architecture - both commercial and residential.
We invite you to browse our website, where you will find information about the city's government, including agendas and minutes, financial reports, ordinances, elected officials, forms, and the various departments. Be sure to "Explore Momence" for the variety of events, recreational opportunities, and historic locations within the community. If you have recently moved to Momence, check out "New to Momence" for important local information.
The City Council strives to meet the public service needs of its citizens. We invite all to attend City Council Meetings, which are held at 7:30pm on the first and third Mondays of each month at City Hall (105 West Washington Street).
---
The 2017 City Council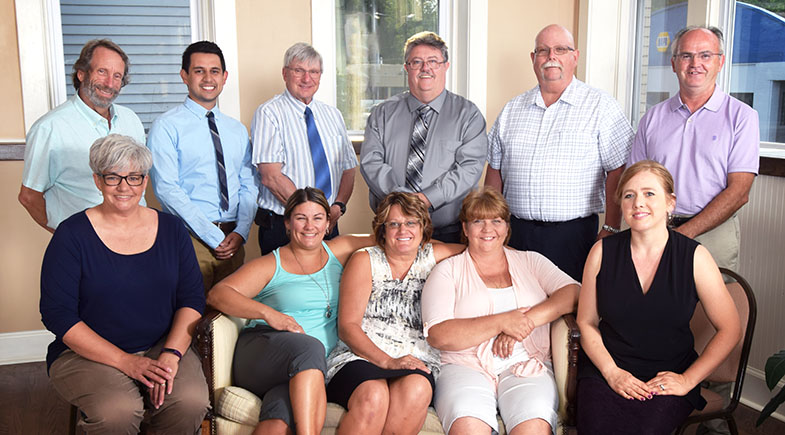 The Momence City Council consists of the Mayor, City Clerk, Treasurer, and eight Alderpersons. Pictured above: Standing L to R: 3rd Ward Alderman David Cook, 1st Ward Alderman Jake Salomone, 3rd Ward Alderman John Rehmer, Mayor Chuck Steele, 4th Ward Alderman Tom Temple, 2nd Ward Alderman Todd Clark. Seated L to R: City Clerk Christy Ritter, 2nd Ward Alderwoman Nova Metz, Treasurer Jenene Henson, 1st Ward Alderwoman Carrie Navratil, 4th Ward Alderwoman Rebekah Cope.
Translate this Website
Online Payments
Upcoming Events
City Services
From the Mayor's Desk - September 28, 2017
My First 5 Months
My first 5 months as Mayor has been exciting and challenging. I am overwhelmed by the amount of support that I have been shown. Meetings and conversations within our community have taken place, which are forming new partnerships and positive working relationships. This has been an amazing opportunity and I am very humbled to represent our city as Mayor.
My first priority as mayor was to improve our police department. My appointment of Brian Brucato as Chief has been very positive. The Department has become very active in the community at events and with the schools, businesses, and our residents. He is proud of our officers and the potential they have. He also looks forward to serving for many years.
If anyone has noticed, we have many projects going on in town. The Mechanic Street project is moving along very nicely. This will provide a huge improvement to Johnsonville, Silva and Van Drunen for their truck traffic. The 7th street project it is now complete and the Maple Street railroad crossing is now closed. Our former Mayor Porter started both of these projects, and I have overseen their completion.
As of now, we are working on many other street repairs using motor fuel tax funds.This summer's events in our city were blessed with perfect weather. The Fireworks were amazing, and the attendance appeared to be larger than in years' past. The riverbank was full, and people seemed to really enjoy themselves. The Police Department even distributed popsicles throughout the evening. Glad Fest was another huge success and the parades were great with huge crowds in attendance. Our very first Heritage Day event was also a great success, and really highlighted our city's heritage and history - from the re-dedication of the Little Red School House, to the Graham Historic House, the Depot, and the Log Cabin. It also brought to light many of our sites that are typically overlooked.
I would also like to point out that every event, historic site, and city park is made possible by the work of our wonderful volunteers, our great staff of city employees, and the police department who live in and around our community. Without them, it would be impossible to hold the events, maintain the properties, and preserve the heritage of this great community. I see a future of great things to come. Thank you for letting me serve you!
Sincerely,
Mayor Charles Steele