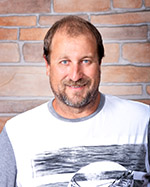 Superintendent Scott Behrends
815.472.6629
streetalley@cityofmomence.com
The Streets and Alleys Department is responsible for maintaining, cleaning, salting, and plowing the city's streets, as well as picking up brush and leaves.

Spring season brush and leaves pickup has begun!
Brush Pick-up
Due to the increasing demand for brush pick-up, the following guidelines will be implemented:

1. Branches must be stacked near the curb in one direction with cut or big end facing the street, and must be no longer than 8 feet. The crew will pick up in the alley.


2. If branches are cut by a contracted service, they must be disposed of by that service.


3. Whole trees cut down by anyone will not be picked up by the city.


4. Any dirt, garbage, wire or anything else that can cause damage to the machinery will not be picked up.


5. Yard and garden waste must be bagged and tagged and is picked up by the garbage disposal company.


6. Piles bigger than a pickup truck load will not be picked up.


Leaf Pick-up
Leaves are picked up by the city as needed.  Leaf piles must be placed at the curb (not on the street).
City Government

City Services