David Cook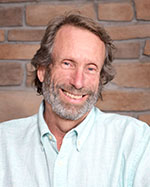 Alderman David Cook was appointed to the City Council in November, 2009, and was elected in 2011 and again in 2015. He grew up in Alaska and Wisconsin, and came to the area to attend Olivet Nazarene University, graduating in 1980. David lived out of the area over the years in California and Wisconsin, then moved to Momence in 2000. He is a landscape designer and owns Art's Landscaping in Bourbonnais, and is an avid gardener. He is involved in various civic organizations. David is Chairman of the Local Improvement Committee and a member of the Budget and Finance and Streets and Alleys Committee.
Contact Info:
815.472.3451
Email David
---
John Rehmer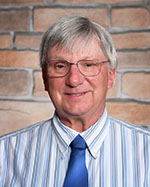 John Rehmer is a life-long resident of Momence. He attended St. Pat's Grade School, Momence High School, and Illinois State University. John got his Master's Degree at Governors State. He taught in the Momence School District from 1980 to 2013, and continues to work as a substitute teacher at different schools in the area. John married Ellen Rehmer in 1977 and they have one daughter, Aimee Denny. She and her husband Nick live in Peotone with his four grandchildren.
John has served on the board of Main Street Momence, worked as a sportswriter/statistician/announcer for Momence School District sports teams, and is Religious Education Coordinator at St. Patrick's Church in Momence. According to John, "Being on the Momence City Council presents me with both new challenges and new opportunities. I hope to do my best to make Momence the best place to live for all its residents." He is the Chairman of the Police Committee, and a member of the Ordinance/Zoning and Water and Sewer Committees.
Contact Info:
815.472.2460 Home
Email John
---
City Government

City Services